MSc Events Calendar
Click here for pictures & info from past events.

Our little coffeehouse is more than just a great place to get gourmet food for breakfast, lunch, or dinner, it's also a really cool place to relax and unwind with some weekend entertainment! Night life at the MSc includes live bands playing rock, blues, funk, folk and any kind of music imaginable.

Subscribe to our Marion Street Twitterings to receive the feed below on your cell phone!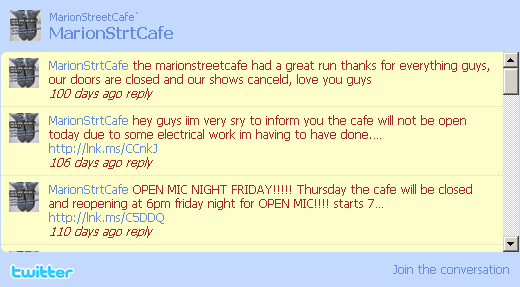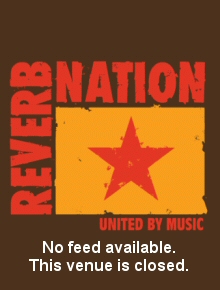 We have open mic nights, blues jams, local artists, free verse, poetry readings, plays, live theater, concerts, winetasting, and more. Save some gas money and bring your friends to our locally owned and operated cafe.

Don't forget to also visit our MySpace page for updates & info that might not have made in onto this site yet.


Did we forget to include your event? Email the webmaster and we'll get you listed!
Here are just some of the live bands we've hosted for your weekend entertainment:


To book your band, give us a call at (386) 755-4004 or click for email.