Restaurant in Historic Downtown Lake City, Florida - Food, coffee, wifi, wine, beer, nightlife, music, art, books, & more!
Miscellaneous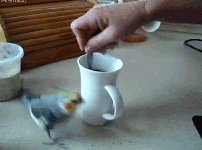 Live entertainment returns to Downtown Lake City Journal - October 24, 2012 pdf
NRFSP Food Safety Manager Certification - Visit www.nrfsp.com for more info.
Join our email list (top of Calendar page).
Networking - Check out all the places The Café is listed on the net!
Support The Café - Just a few minutes can make a big difference!
Comment Cards (pdf) (4 per sheet, vertical)